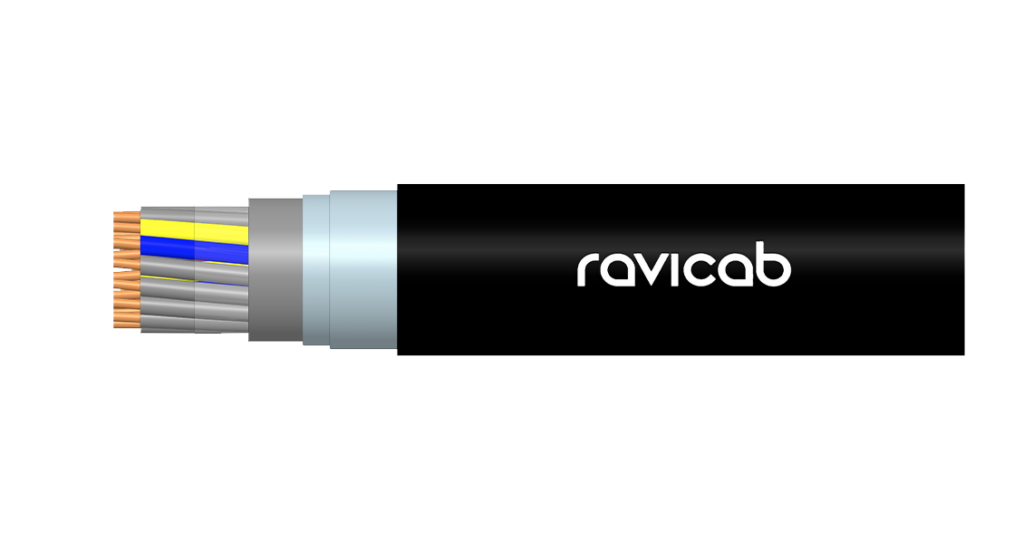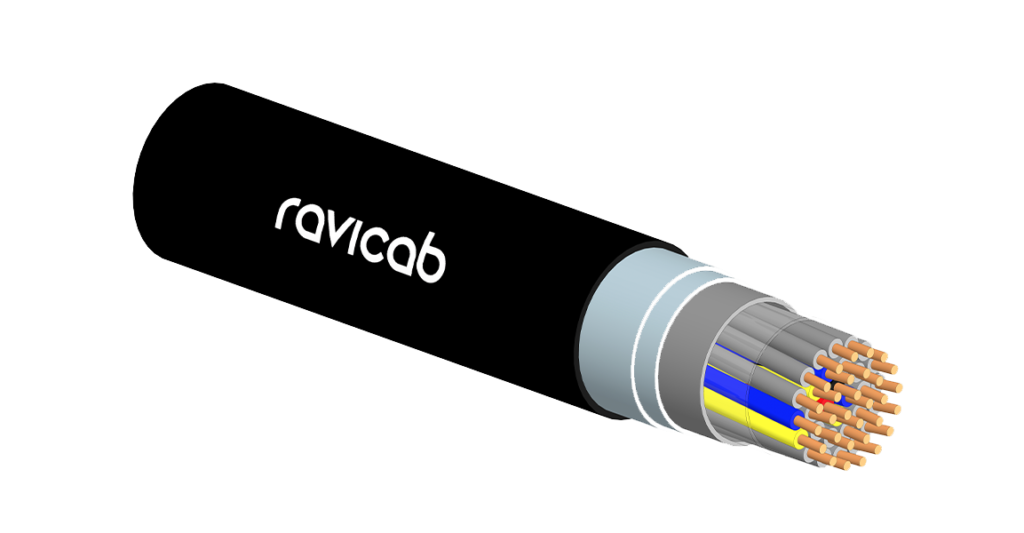 Transport Cables are used to integrate various functions like Signalling, Electrical, Communication, Automatic Fare Collection, Platform Screen Door, UPS applicable, etc. within the metro ecosystem. These cables are designed to withstand tough conditions and hence need to be manufactured with great quality and precision. Ravicab is one of the leading manufacturers in the transport cable space in India.
Signaling Cables ( Control, ZUG, ZPFU, ZPAU, Quad, Eurobalise, Earthing, Teleflex, Power, etc.)

Communication Cables  ( ACIDS,  PAS, PIDS, Loud Speaker, Microphone, Noise Sensor, Telephone, Video Cables )

PSD Cables ( Power, Instrumentation, Ethernet )

AFC Cables( Power, Instrumentation, Ethernet )

Power Cables

Fire alarm / Fire Survival Cables

UPS Cables
All constructions are as per relevant national and international standards.
Additional Properties (On Request)
Anti - Termite and Anti - Rodent Properties.

UV Resistance Properties (As pre ASTM G 154 & 155, ISO 4892-2 Method A, UL 1581)

Acid, Alkali, Sulphur & Oil Resistance (as per IEC 60881-404)

Operating Temperature Rating ranging from -40 C to +105 C

MICA / Fiberglass tape for Fire Survival  / Resistance properties up to 950 Degrees

RoHS & REACH compliance

Water Resistance / Water Blocking Tape
IRS : S76-89, IRS : S 63/ 2014, IS:1554, IRS:TC 30-05, RDSO/SPN/TC/72/07, IEC 60502-1, IRS : S 35 - 93, IRS: TC 41-97, IS 1554 - Part 1, IS 7098 - Part 1, BS 5467, BS 6724, BS 7846 & IEC 60502-1, NF F 55 -698, SNCF CT 445, NF C32-013 & NF C 32-060, IEC 60228, ASTM D 2863, IEC 60332-1, IEC 60332-3, BS EN 50363-7, BS EN 50290-2-26, IEC 61034, IS 8130, IS 5831, IS 10810, BS 7655, BS 6346, BS 6387, IEC 60331,  IEC 60754 - 2,  ISO 4589-2, NFPA 262, NFPA 130, ASTM E 662, ASTM D 2843, IEEE 383, UL 758, UL 1581, UL 2556, IEEE 1202
Additional Properties can be added as per customer requirement*